Teeing up and driving support for cancer research
The OSU CvC Cowboy Classic is the biggest fundraising event to date for the OSU Coaches vs. Cancer program. The CvC Cowboy Classic features an elite list of celebrity golfers and joining us for the day will be a group of very special cancer survivors. These celebrities will be auctioned off to join your team as you play the beautiful Stillwater Country Club. Whether you are a fan of the game, a fan of the University or playing in honor/memory of someone, the OSU CvC Cowboy Classic is sure to be a great event with a great cause.
Help support this great event by sponsoring a team, a hole or more!
2019 Cowboy Classic Artwork
Each year, the Cowboy Classic invites a Coaches vs. Cancer participant to design a special secondary logo that will be featured on golf balls, pin flags, apparel and more. This year's design was created by BayLea Akin.
BayLea is the 15-year old daughter of Brock and JoEtta Akins, and little sister to Hunter. BayLea was diagnosed with T-cell leukemia in November 2016. Within minutes of hearing this diagnosis, she said, "Don't worry, Mom and Dad – I'm going to beat this."
BayLea was always active and grew up running through the woods with her bluetick hound, Blue, as well as participating in a wide variety of outdoor activities. When her diagnosis occurred in 2016, she realized she would have to temporarily give up the things she loved.
BayLea faced her treatment with incredible courage and resilience. In September 2017, almost a year after beginning treatment, she fell into a coma. Doctors weren't optimistic and prepared the family for the inevitable. But, through God's grace and her stubborn nature, BayLea beat the odds and survived.
Shortly after waking from her coma, BayLea learned she had lost the ability to walk. Although she is now confined to a wheelchair, she has never lost her spirit. She is determined to get back in the woods one way or another – but it may just look a little different now.
She loves Oklahoma State sports and says Go Pokes!
Tournament Schedule
Monday, May 13, 2019
Stillwater Country Club Golf Course
8:30 A.M. - REGISTRATION OPENS
9:45 A.M. - JANZEN TOYOTA Putting for dough
Shotgun Start to Follow
MORE 2019 TOURNAMENT INFO TO COME
2019 OSU Celebrities
COACHES
Mike Boynton, Cowboy Basketball Head Coach
John Cooper, Cowboy Basketball Assistant Coach
Mike Gundy, Cowboy Football Head Coach
Courtney Jones, Cowgirl Golf Head Coach
Jim Littell, Cowgirl Basketball Head Coach
John Smith, Cowboy Wrestling Head Coach
Scott Sutton, Cowboy Basketball Assistant Coach
Jay Udwadia* - Cowboy Tennis Head Coach
Chris Young* - Cowgirl Tennis Head Coach
*Pending Post-Season Schedule
ATHLETES
Alex Webber – Former OSU Basketball Player
Billy Bajema – Former OSU Tight End & NFL Player
Clint Chelf – Former OSU Quarterback
David Edwards – PGA & Champions Tour
Josh Fields – Former OSU Quarterback
Charlie Johnson – Former OSU Lineman, Superbowl Champion
Jeff McMillian – PGA Tour
Luke Phillips – Former OSU Kicker
Scott Pierce – Former OSU Basketball Player
Bryant Reeves – Former OSU & NBA Basketball Player
Mickey Tettleton – Former OSU Baseball Player & Two-Time MLB All-Star
Scott Verplank – PGA Tour
Brandon Weeden – Former OSU & NFL Quarterback
PERSONALITIES
Bryndon Manzer – Former OSU Basketball Player & ESPN personality
Ann Hargis – OSU's First Cowgirl
John Holcomb – News on 6 Sports Director
Dave Hunziker – The Voice of the Cowboys
Photos from the 2018 Coaches vs. Cancer Cowboy Classic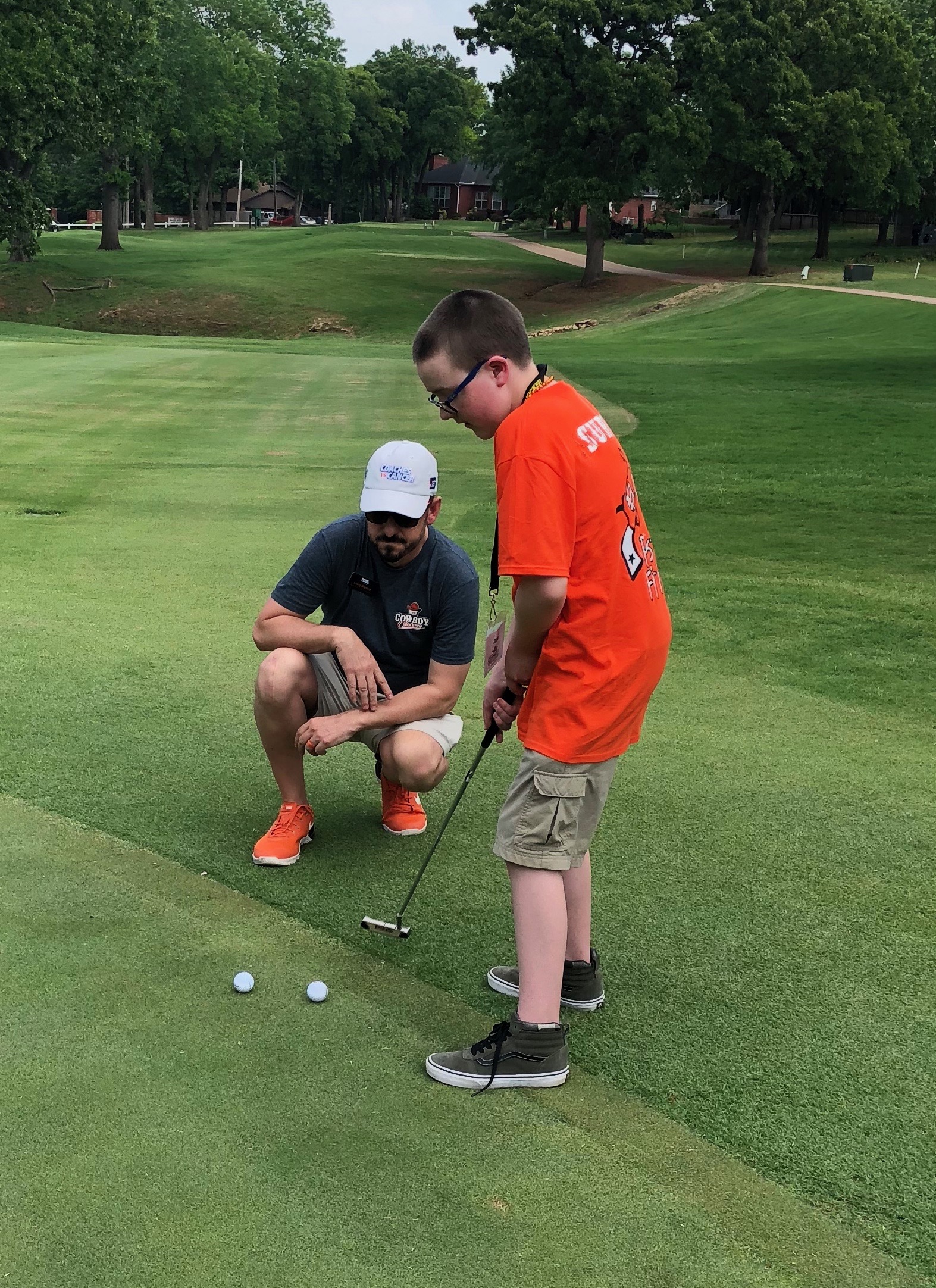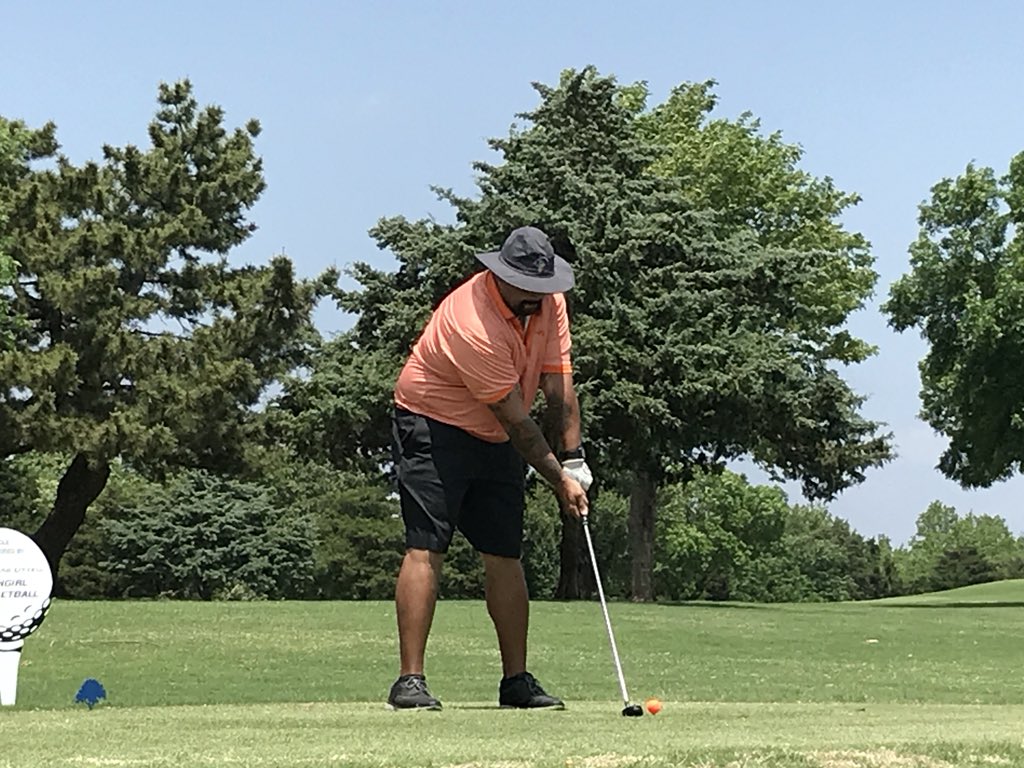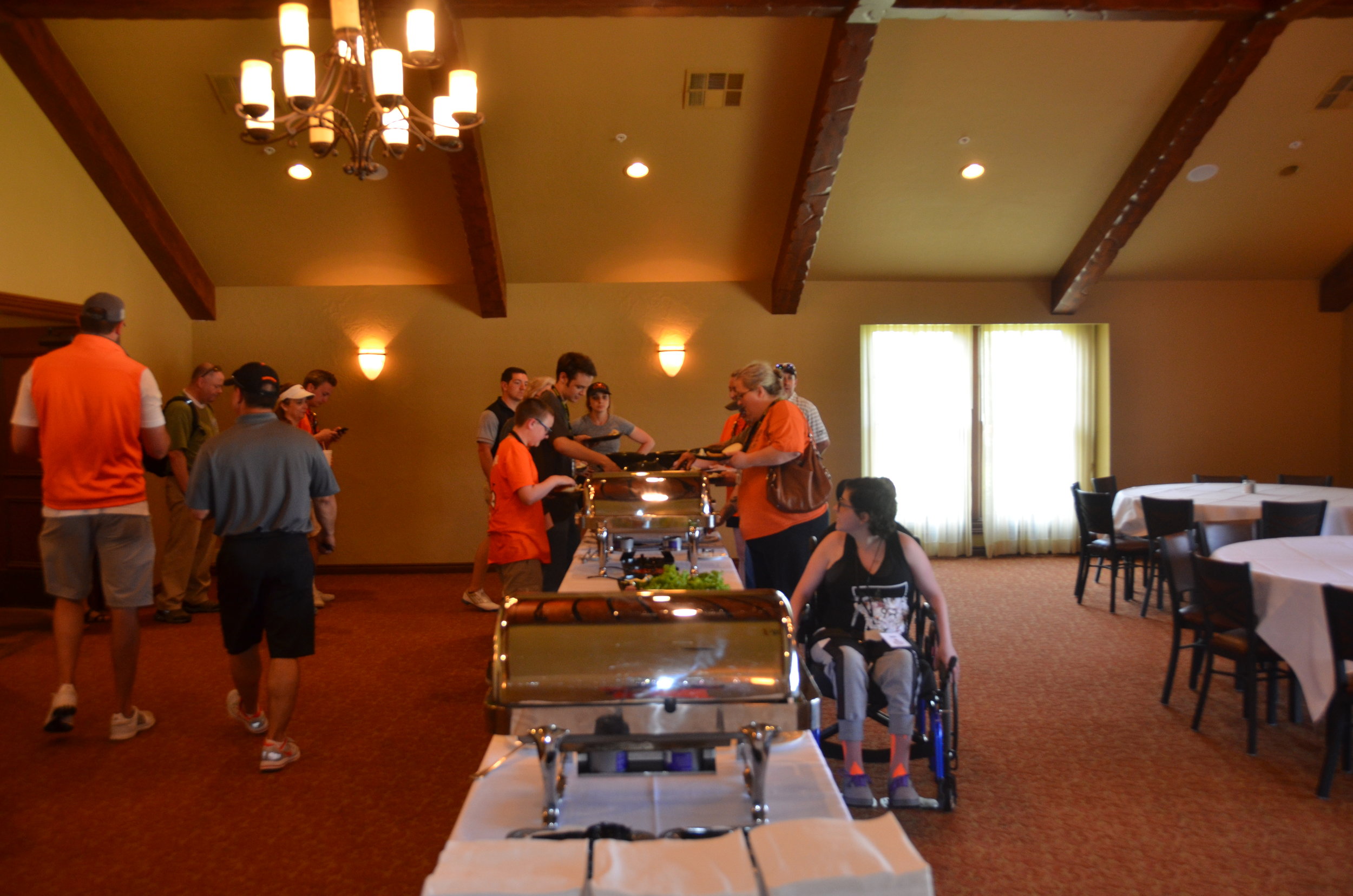 The OSU Coaches vs Cancer Cowboy Classic is dedicated to the memory of Matt Allen, an OSU graduate who died in 2013 at the age of 46 from brain cancer. Allen's remarkable fight against the disease and his commitment to raise funds for OSU's Coaches vs. Cancer program in his final years is the inspiration for the CvC Cowboy Classic Golf Tournament.
The Matt Allen Superman Award may be given out in honor someone or in memory of someone in the fight against cancer.